Vegan
Spicy Quesadillas
The Little Blog of Vegan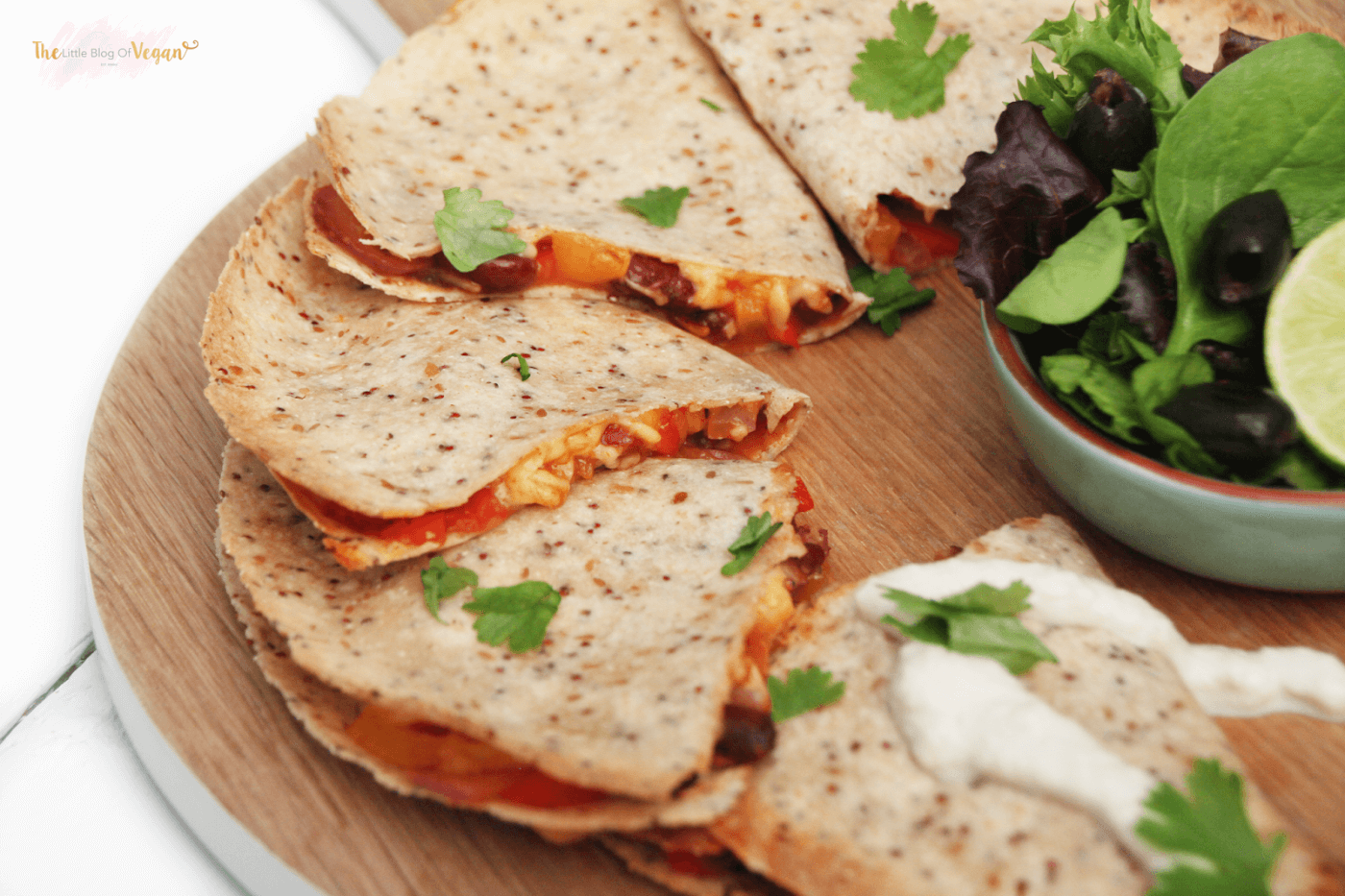 Prep Time

20m

Cook Time

25m

Servings

4-5
Ingredients
1 Tbsp light olive oil

1 red onion, finely chopped

1 clove garlic, crushed

1 red pepper, chopped

1 yellow pepper, chopped

1 carton cooked kidney beans

3 large plum tomatoes, chopped

4 green jalapeños, chopped

1 1/2 tsp fajita seasoning

4–5 tortilla wraps

1 cup grated vegan cheese

Vegan sour cream, salsa, guacamole, lime juice, lettuce, olives, and coriander, optional
Method
Heat the oil in a large pan and preheat the oven to 150ºC.
Fry the onion and garlic on low heat until golden, then add the red and yellow peppers and cook until soft.
Add the kidney beans, tomatoes, jalapeños, and seasoning. Cook for 5 to 10 minutes, stirring occasionally, until soft.
Lay the tortilla wraps on baking trays lined with greaseproof paper.
Place equal portions of the filling on half of each wrap and sprinkle with grated vegan cheese. Fold over.
Bake for 5 minutes, or until lightly browned and the cheese has melted. Cut each quesadilla in half and serve warm with the optional toppings, if desired.