Vegan
Vegan Parmigiana
ROMYLONDONUK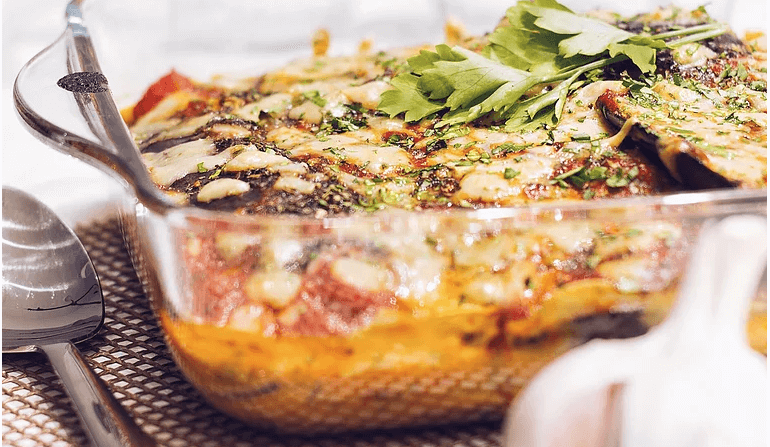 Prep Time

5m

Cook Time

30m

Servings

4
Ingredients
2 large aubergines, cut lengthwise and into slices 5 mm thick

1 block vegan cheese, shredded

2 pinches salt

1 small handful fresh basil, shredded

2 cups tomato sauce
Method
Preheat the oven to 190°C.
Heat a large, dry pan on the hob and grill the eggplant slices for about half a minute on each side.
In an ovenproof dish, layer 1/3 of the tomato sauce, 1/2 the eggplant slices, 1 pinch of salt, 1/3 of the vegan cheese, and half the basil. Repeat. Top with the remaining tomato sauce and vegan cheese.
Bake for 25 minutes.